JUST DO IT TODAY! - BECOME A MEMBER!
The Presidential Election will be decided in a few states. Wisconsin is one of them!
Help us be one of the highest members/per county in the state by joining the Democratic Party of Wisconsin today. You are than automatically enrolled in the EC County Party.
Longer Early Voting Hours Planned for Eau Claire
Eau Claire intends to expand its early voting next year, adding evening hours so people who work 9-to-5 jobs can cast an absentee ballot at City Hall in weeks leading up to elections. In Eau Claire's proposed 2020 budget, city clerk Carrie Riepl included $8,000 to staff the elections office for the additional hours to expand opportunities for local residents to vote. "It's important that people in the city are able to vote," she said. "We're hoping that expanding the hours will allow people who couldn't vote before to get downtown and vote." Read More
From the Desk of Rep. Ron Kind:
"The reports of a whistleblower complaint alleging that the president actively coerced a foreign government to meddle in our election are extremely concerning. The administration must hand over the whistleblower report, as required by law, so Congress can investigate these claims as part of its constitutional duties. As a former special prosecutor, I know no one is above the law — not even the president," Kind said in a statement."
Upcoming Events or Activities!
Monday, October 14- Indigenous Peoples' Day
Thursday: Coffee Klatch - 10am-12pm
October 17: Monthly Program|Meeting
5:30pm-7:30pm, Dem Resource Center
Joe Luginbill to speak about the Luginbill Children's Foundation and other projects he is working on.

CLICK HERE FOR ALL UPCOMING EVENTS
Subscribe to our weekly
E-NEWS & monthly newsletter!
FROM THE DESK OF Alex Pond
Regional Organizing Director, WI DEMS
alexp@wisdems.org 920-629-1546
We are striving to have over 200 people canvassing during the November 2-3 weekend. One Year to Win Weekend of Action will be the biggest action weekend of 2019! Now that it is October, this is a great time to schedule your volunteer recruitment phone banks & get on everyone's calendars early. CLICK TO READ MORE

Fellowship Applications now being accepted! Organizing Corps 2020, a program that recruits and trains a new generation of organizers through a paid fellowship, is looking for corps members for their 2020 program! Interested applicants can look here for more information, and apply! OC 2020 is looking for students who will be graduating in May 2020, so that they can jump right onto our team and get to work ahead of November. This is also a great way to build a bench of local organizing talent, as anybody who completes the program will have the skills necessary to organize and be at the top of the list to hire when the time comes. Please feel free to share with anyone who might be interested.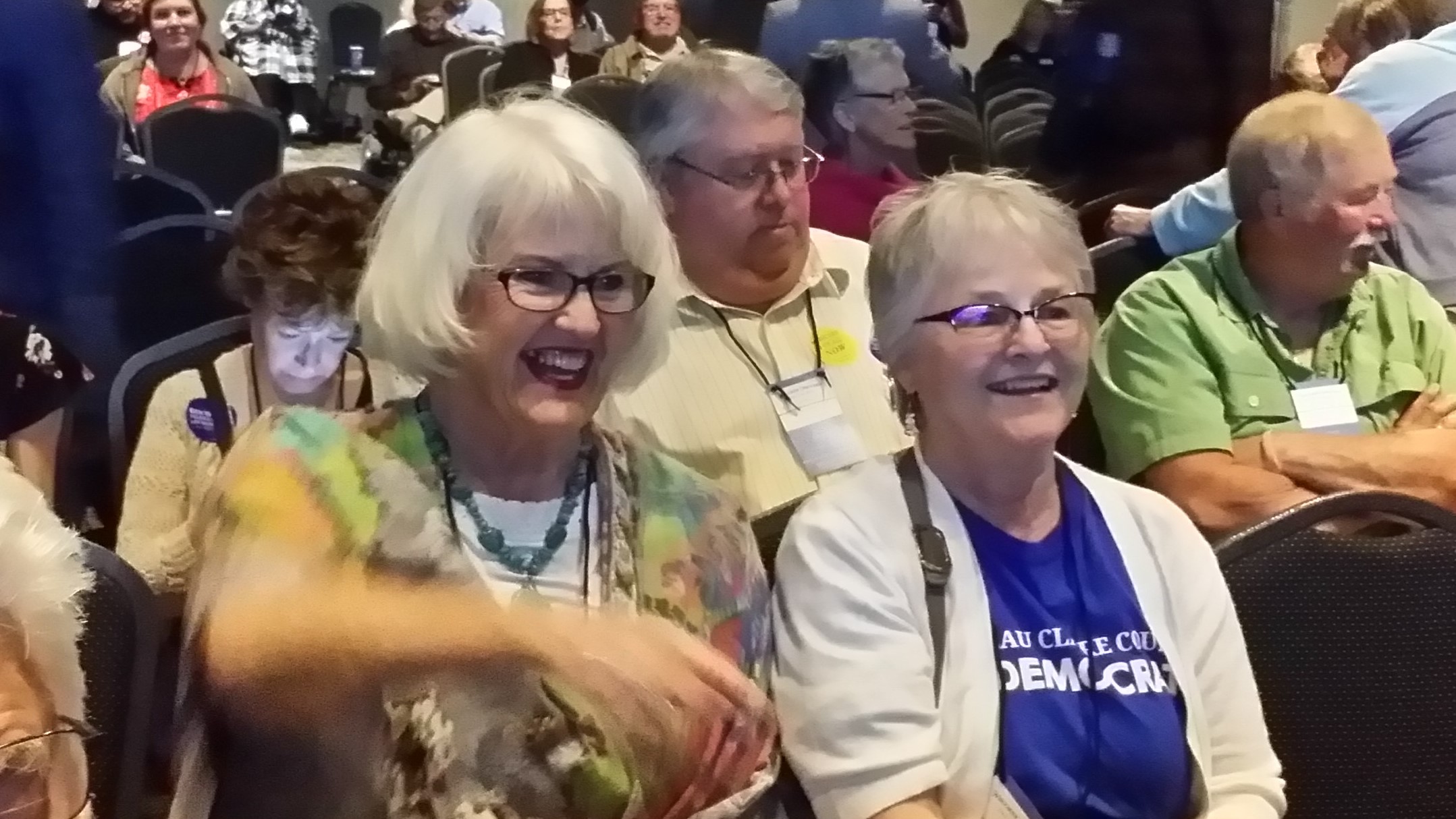 Like, follow, and subscribe!