FROM THE DESK OF Alex Pond
Regional Organizing Director, WI DEMS
alexp@wisdems.org 920-629-1546
We are in the middle of our#Fight4Medicaid Week of Action (June 8th - June 15th).
We need all the help we can get to make sure we let our representatives know the importance of the People's Budget, Healthcare & Medicaid Expansion for our communities. We'll be doing events all week so sign up to #Fight4Medicaid here!
CLICK HERE to learn more about W. WI activities. Social Media Guide
GET INVOLVED NOW. CLICK HERE to email me. I will be in touch soon. Alex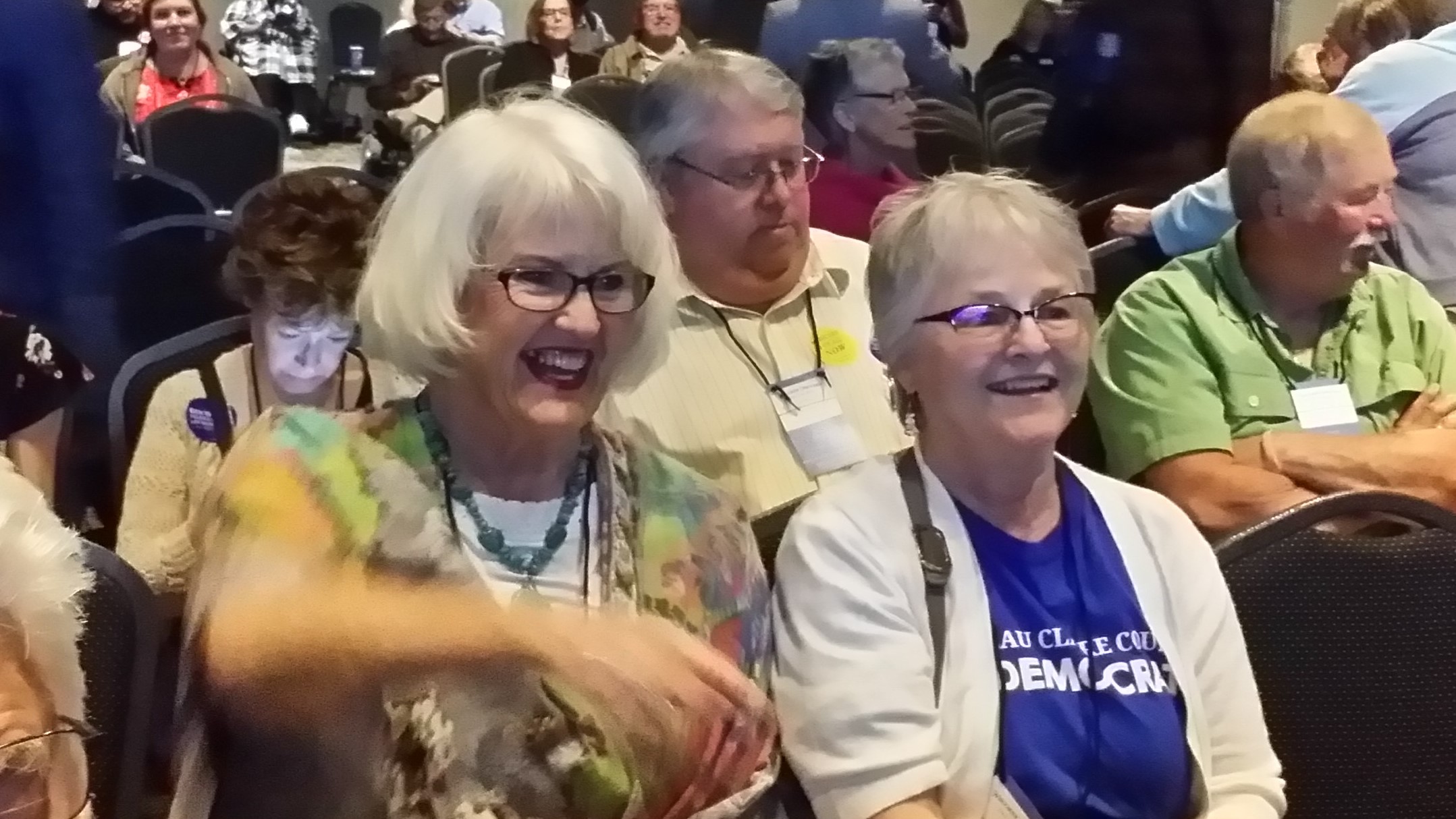 Like, follow, and subscribe!
The WI Democratic Convention was June 1-2!

CLICK HERE TO VIEW MORE PHOTOS
Thanks to all who attended and participated in this democratic process. Eau Claire County was represented by several area Dems and progressives. It was a very enthusiastic group of Democrats this year with all of Wisconsin's Executive offices filled by Democrats.

Here are the newly elected officials:
Ben Wikler - elected DPW Chair
Pat Kreitlow - elected to Chair the DPW County Chairs Association
Much applauded speakers included Gov. Tony Evers, Lt. Gov. Mandela Barnes, Attorney General Josh Kaul, Treasurer Sarah Godlewski, Senator Tammy Baldwin, Mayor Tom Barrett, and other notable Wisconsin elected officials.
Subscribe to our weekly E-NEWS & monthly newsletter!
MEDICARE FOR ALL
Presented by Dr. Neumann, May 16, 2019
CLICK HERE to see powerpoint slideshow