VETERANS LEGACY STONE
A 12 by 12 inch Legacy Stone for the Eau Claire County Veterans Tribute has been purchased with the following inscription:
"EAU CLAIRE COUNTY DEMOCRATS HONOR AND SUPPORT VETERANS."
The cost per stone is $500. Donations are now being accepted to defray the cost of the Memorial Stone.
To make a donation:
Click here to pay online
Pay by check: Make checks out to "EC Democratic Party" with "Veterans Legacy Stone" in the memo line. Send or drop off checks at the Dems Resource Center (440 Broadway St., Eau Claire, WI 54703). Please include a note with your name and stating that the donation is for the Veterans Legacy Stone.

Thanks to all the incredible volunteers who helped out this past weekend! It was a fun filled - full weekend of events! Photos are from the International Fall Festival Parade and Thrift Sale.
Summer is winding down and we are gearing up for Fall Festivities and Events!
Upcoming Events or Activities!
This Thursday:
Learn about the importance of LGBTQ issues during the 2020 elections.
Thursday, September 19 5:30 PM
Location: Democratic Resource Center 440 Broadway St. Eau Claire
Wendy Strout- Human Rights Campaign State Director, Noah Reif- Citizen Action Organizer, and Zoe Roberts- Trans Advocate, will speak regarding LBGTQ issues and their importance going in to the 2020 elections, and Gender X ID cards.
CLICK HERE FOR ALL UPCOMING EVENTS
Subscribe to our weekly
E-NEWS & monthly newsletter!
FROM THE DESK OF Alex Pond
Regional Organizing Director, WI DEMS
alexp@wisdems.org 920-629-1546
Hello Everyone!
We have a new Altoona Action Team. If you are from that area, considering joining this grass roots team! Click this link to learn more.

Say hello to Charlie Thompson, a new fellow in the Eau Claire area.

Click here to read more about upcoming trainings, canvasses and more.

Northwest Training: September 21st from 9:30am to 12:30pm @ the Eau Claire County Democratic Party Resource Center in Eau Claire https://secure.ngpvan.com/HCFj6OnNG0yoiNJFAqrHGg2

The more the merrier! Please invite anyone that you think might be interested in helping us build the long-term progressive fabric of Wisconsin.
Summer Fellows Applications now being accepted! This is for anyone interested to get more engaged in the political process.
MEDICARE FOR ALL
Presented by Dr. Neumann, May 16, 2019
CLICK HERE to see powerpoint slideshow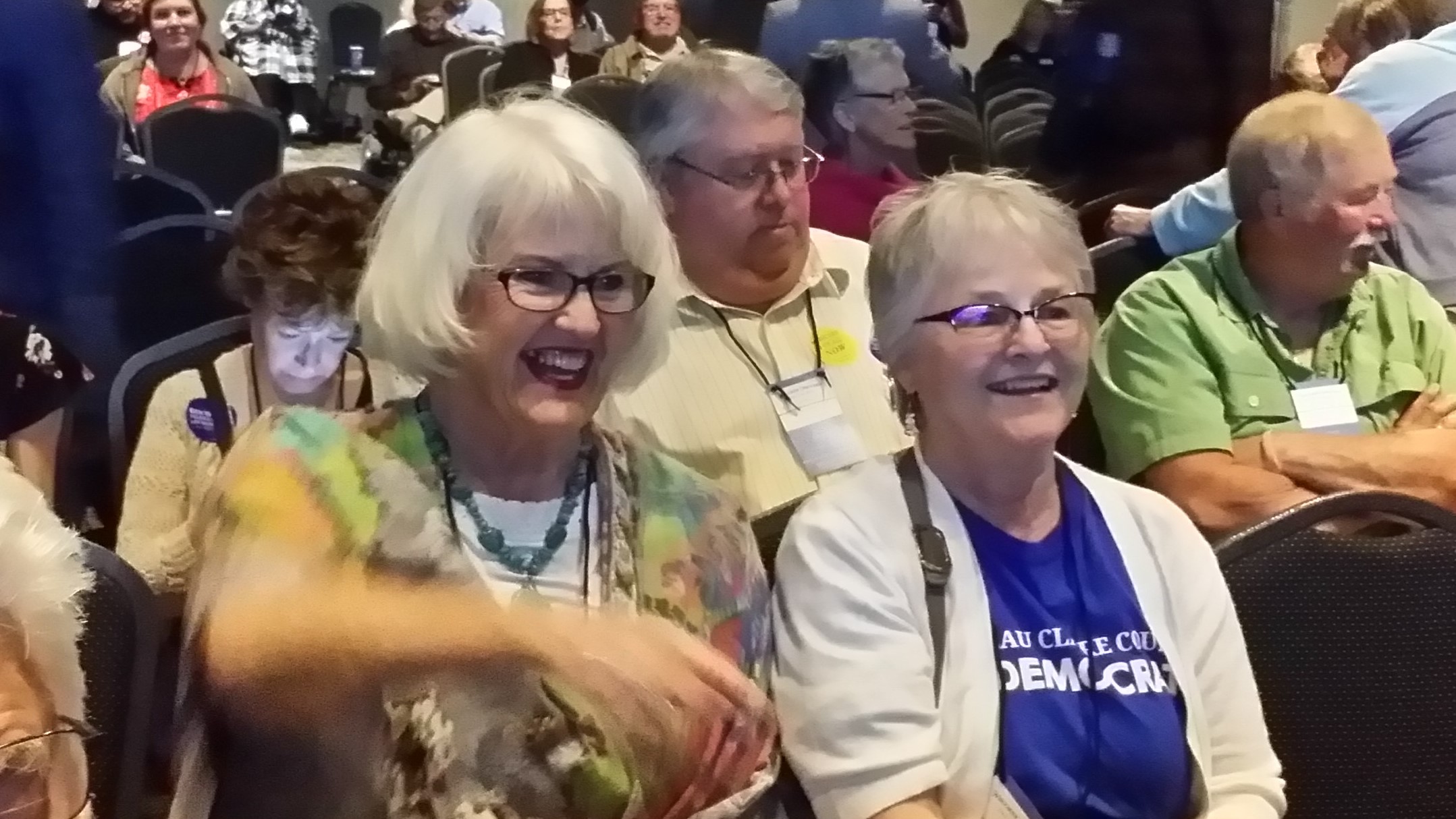 Like, follow, and subscribe!